Generations changed, the way cinema is made and perceived changed, the on-screen style changed. One thing that hasn't changed in all these years is the love audiences have for the one and only Kajol.
While the society was going gaga over 'fair and lovely' actresses, Kajol shattered the taboo about skin colour and proved that all colours are beautiful. With her unconventional cinema choices, unabashed attitude and the ability to slip in any character with ease, she won millions of hearts. 
She went on to prove that age is just a number and acting has nothing to with that number. In her own subtle way, she made a huge impact on all the ladies out there. From mainstream movies like Kuch Kuch Hota Hai to critically acclaimed movies like My Name Is Khan, she has done it all. 
What if you can achieve some of her most iconic hairstyles at home? Hey, don't laugh. We are serious and it is possible with the help of clip-in extensions. 
With the power of clip-in extensions, long hair extensions, coloured hair extensions, clip-in extension bangs, clip-in extensions streaks and ponytail extensions, it is possible. So, what are we waiting for? Let's get started already!
Kabhi Khushi Kabhie Gham 
Okay, honest question. How many of you hummed the theme music of the movie the minute you read the name? 
Kajol played the role of Anjali, a fun and chirpy girl from Chandini Chowk. She played the role with such conviction and ease that until today it is the perfect acting lesson for any aspiring actress. Her clothes and hairstyles in the first half of the film make the character in more real and believable. 
Do you want to give this look a go? All you need to achieve the look are long hair extensions made of human hair extensions, a flat iron, an elastic and a comb. To start off, first, comb your hair out to remove any tangles. Then go ahead and add the long hair extensions. Now straighten your hair and the long hair extensions with the flat iron.
Part your hair bang in the middle. Divide your hair along with the long hair extensions into three parts and start plaiting it from the nape of your head. Keep plaiting it until the very end, leaving behind just 2-3 inches of hair left. Now secure it with an elastic.
Just a few simple steps and there you go! To tie it all together, you can pair the hairstyle with a short kurta and a Patiala pyjama. Look in the mirror now and find Anjali staring at you!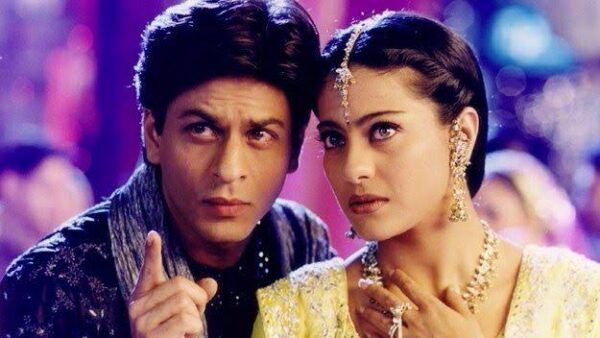 My Name Is Khan
Kajol played the role of a single mother living in the US so believably in My Name is Khan. Her clothes and hair in the movie suited and blended with the setting really well.
Her character made us laugh, cry and took us on a rollercoaster of emotions. Well, it is Kajol. What else can we expect right? Do you want to replicate this neat and simple look? It is quite easy peasy.
All you need are volumizer hair extensions, a flat iron and a comb. Comb your hair out to untangle it. Then, go ahead and add volumizer hair extensions made of human hair extensions. Now use a flat iron and straighten out your hair and the volumizer hair extensions.
These volumizer hair extensions will add needed volume to your hair to create the look more convincingly. Now create a mid partition and pin the front few strands of your hair behind your ears. 
There you go, your Kajol look is all good to go.
Dilwale
After a long long break, Kajol came back with a bang with Dilwale. She invented herself and looked more flawless than even in the movie. Oh god, we think she is reverse ageing, don't 
you? 
Her style and hairstyle in the movie are just goals, ladies! She played her character with complete grace and awed us like never before. To achieve this hairstyle, you will need caramel brown balayage clip-in extensions made of human hair extensions, a flat iron, hair spray and a comb.
You know the drill by now. Comb out your hair to remove any tangles. Put on the balayage clip-in extensions. Now use the flat iron and straighten the hair on your crown. As you are coming downwards, create long waves with the flat iron. Once the styling is done, part your hair on one side.
Oh, don't forget to add a little hair spray to keep the hair in place. You are all set to shine like Kajol from Dilwale. 
All the sisters, who are fans of this marvellous actress, it is time to take those clip-in extensions out and try these looks. Trust us, you will not regret it. Until next time. XOXO