OTT platforms have redefined female characters in movies/web series and we are loving it! Writers are FINALLY going beyond glamour and are diving deeper.

We can't talk about great content without talking about The Family Man 2 (drumroll!) What a series, right? We couldn't get enough of the show and binge-watching it definity messed up our sleep schedule. For those who didn't catch the show yet, stop, watch and come right back. Trust us, it is worth the hype y'all.

The women are pivotal to the plot and that's all we can say without giving away any spoilers. Samantha Akkeneni as Raji was a treat to watch in The Family Man 2. She showcased resilience, passion, pain and anger with such ease.

Priyamani played Suchi with such conviction and her role touched on taboo topics like mental health, seeking therapy in marriage and navigating the struggles of parenting.

Oh we did not forget Ashlesha Thakur, the firecracker who played Priyamani's daughter, Dhriti Tiwari. We can't wait to see more of her on screen. Slow claps for her performance that was SO relatable.

The Family Man 2 will stay with you for days and Samantha, Priyamani and Ashlesha will be a part of your conversations for a really long time. So why not get ahead of the trend and achieve their 'The Family Man 2 look?'

That's going to be a piece of cake with hair extensions, because ladies, when you get the hair right everything else falls in place. Let's begin your transformation already!
Samantha Akkineni's Raji Look
Samantha's physical and mental transformation for the role shook us all (ofcourse in a great way!). It takes guts to play a role like Raji and it will be a career-defining performance for sure!

So here's how you can achieve the look: You will need Volumizer Hair Extensions to add volume and length to your natural hair and perfect the look. To go all-in, make sure you are using human hair extensions. 

Straighten your natural hair first and clip-in straight volumizer hair extensions made of 100% human hair extensions. Comb your hair and the hair extensions to remove any tangles and part your hair right in the middle. Take the section of the hair that's on one side of the parting and start plaiting it from where your hair strands begin and keep going until the tip of it. 

Secure the tip of the plait on the other side of the mid-partition to make a 'U' shape. Next, you know the drill, you will have to repeat the same step on the other side as well. 

Here's a hack: To make sure the look is symmetrical, make sure your plait is equidistant from the middle parting and your ear. 

The volumizer hair extensions made of 100% human hair extensions will make your plaits voluminous and give you the finish that Samantha had in The Family Man 2.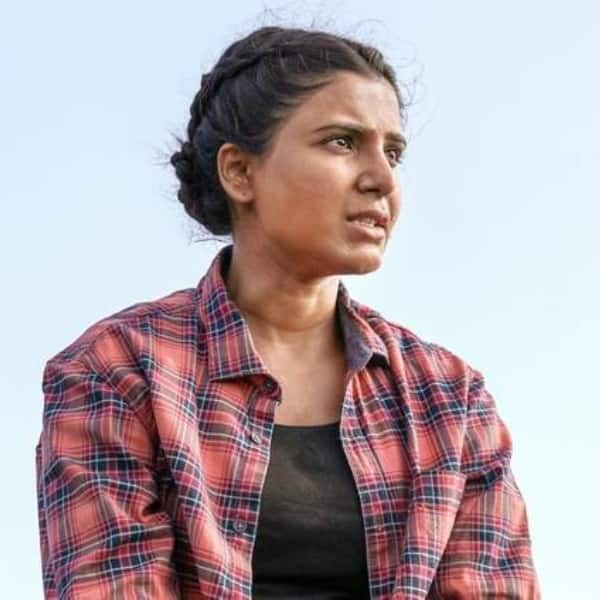 Source: Bollywood Life
Priyamani's Suchi Look
On the contrary to Priyamani's complex character in The Family Man 2, her hairstyle is fairly simple. All you need again are a volumizer hair extensions made of 100% human hair extensions.

Clip-in the volumizer hair extensions into your natural hair, straighten it, part it bang in the middle and finally add a touch of hairspray to give it a sleek Suchi finish!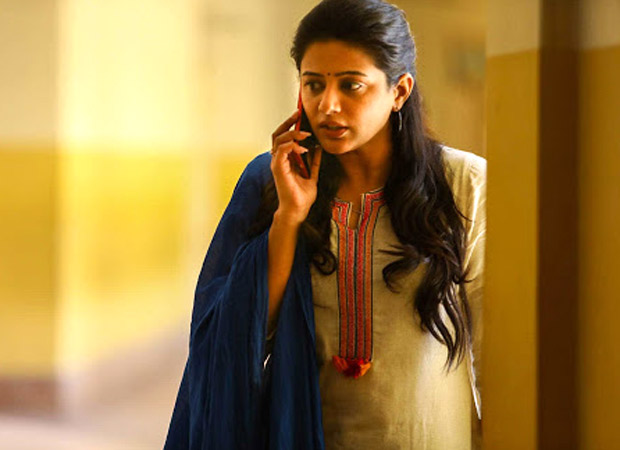 Source: Bollywood Hungama
Ashlesha's Dhriti Look
Ashlesha played the feisty Dhriti with such finesse. God she has a bright future! If you'd like to recreate some of that brilliance, you'd need long hair extensions made of 100% human hair extensions

Add these long hair extensions, ideally in 24 inches, to your natural hair and comb it out to remove any tangles. Use a flat iron, straighten three quarters of the length and create long curls in the rest of the hair. Now use pins to secure the hair on the crown and create a teeny tiny buff. 

And there you go, you are all set!
Source: Wikitokbio.com

Get your hands on some hair extensions right away and rock it like the ladies of The Family Man 2.